Product Overview
The best version yet of our fan favorite all-purpose daily trainer has landed, now featuring even more comfort and more sustainable materials. The sleek and comfortable upper features a recycled engineered mesh and our signature roomy toe box. The ZipFoam™ midsole delivers lightweight resilience and response, while an external TPU heel counter and EVA medial post offer light guidance. Perfect for those seeking light pronation support with a smooth and comfortable ride.
Specs
Stack Height:

28mm (heel) // 23mm (forefoot)

Heel to Toe Drop:

5MM

Weight:

9.6 OZ (M9)
Cushion:

Support:

Pliability:
The APMA (American Podiatric Medical Association) Seal of Acceptance and Seal of Approval are granted to products found to promote good foot health. To earn the seal, each product is reviewed by a group of APMA podiatrists to ensure it promotes foot health.
Why We Love It
5MM Drop

Our highest available drop allows you to access natural running with more under-heel cushioning.

Recycled Materials

Keeping sustainability in mind to help keep waste out of landfills.

Roomy Toe Box

Anatomical toe box allows toes to spread naturally and comfortably.

More Cushioning and Resilience

Proprietary midsole compound which is springier than EVA and offers more rebound over the life of the shoe.
Topo leaned into the strengths of the UF3 and made an incredible upper even better.
"Foot shape shoe with nice wide toe box, very comfortable luxurious feeling upper, low drop without being 0, medial and heel support, decent traditional feeling midsole. If that ticks your boxes, this is the shoe for you."
Extremely Comfortable Shoe
Comments about Ultrafly 4
I bought these for general all around wear. They are one of the most comfortable pairs of shoes I've ever worn. They are very light, the fit is true, and they offer good general support.
These are outstanding running shoes. I have a mild overpronation which these handle perfectly. Not to soft or firm. A big thanks to my local running store, Corey at Mountain Running Company for helping me find these! Love these shoes!!
Nice shoe. Just not for my feet.
Comments about Ultrafly 4
I have very flat and straight feet. These were simply not straight or wide enough to fit comfortably. Perhaps a wide would work.
Really like ths3s shoes. Fit and finish of them is great Like the toe box and less rise than other shoes. But Topo what are you doing?this is their only stability shoe and the forefoot of the sole is uncovered foam. Why? This area wears out much yicker than the shoe itself. If they continued the abrasion resistant tough part of the sole through the whole under side it'd be great. With the exposed foam...not worth it. I tried two pairs because I like the shoe and the minimal rise but won't buy another. I'm a 36 year old runner...I need some support. Have the ultraventures for hiking and trails. Great shoe but too stiff to wear on the road for me.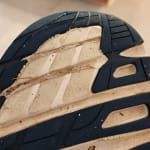 Disappointed in width. Need more narrow arch.
Comments about Ultrafly 4
I need this shoe in a womens fit but you don't make W13/ 13.5. Toe box is fine but really not narrow enough in arch area . I keep lacing it up tighter and it the loosens up. So I do think it is a good shoe but the sizing for me is not great. Actually depending on how far I go my feet hurt a little afterwards.
Hret fit and nice running but major flaw!
This is a nice shoe. I've had 2 pairs for road running. Comfortable shoe and runs. The outsole is horrible though. There is no rubber over the forefoot of the outsole. I have no idea what topo is thinking. Save money? Save weight? Current shoe is about 200 miles and the foam is worn through. Unfortunately there are no other stability road shoes. If they covered the full out sole with good rubber this would be 5 stars. There is no puncture resistance. One its worn there is no grip (I'm in East Tennessee. Going down hill on wet asphalt with no rubber on the forefoot and the foam worn out is ...not safe and slick)
I like the fit of the shoe. But sole durability is terrible
I use them for walking only on side walks. Maybe 10 miles a week. All of the exposed foam on the bottom wears out. The rubber sole is fine but it is not enough. Where the ball of your foot hits its foam. Like it is planned to wear out. I have not even had these 4 months.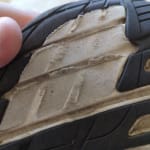 Questions about your Topos? We're here to help!