The Topo Fit
Topo Athletic delivers a natural fit and gimmick-free design that encourages instinctive and natural movement. Topo's unique fit and feel is delivered with 3 key elements that encourage natural foot biomechanics while still offering cushioning and protection.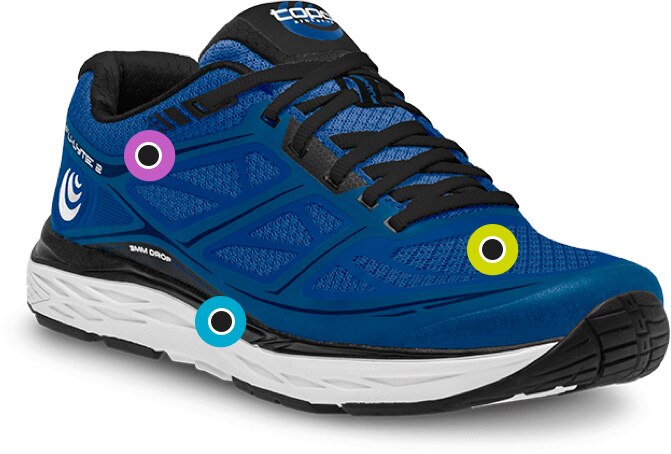 Lightweight
Ultralight materials and seam-reducing construction techniques keep weight down and blisters at bay.
Roomy Toe Box
Plenty of room for the toes to spread and splay. A secure fit through the heel and midfoot allows the shoe to move with your body.
Low Drop
Topo cushioned midsoles are engineered with a 0 to 5mm heel-to-toe drop, encouraging natural loading and foot motion during the gait cycle.